This post by David Odom is part 2 of 3.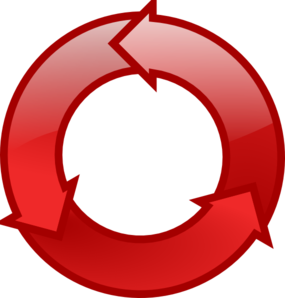 Like many other aspects of the construction industry, hotel construction is very cyclical in nature. It tends to follow a decade-long pattern of "boom or bust": contractors build rapidly to the point that overbuilding occurs, leading to an inevitable crash.
The charts above reflect institutional knowledge gleaned after the building boom cycle of the mid 1980s, when industry experts began to investigate a prolific number of hotel failures. Building owners, designers, and contractors were bewildered: thousands upon thousands of "quality" hotels had been constructed, but many of them were quickly failing – often catastrophically. On the surface, it looked like the cause was nothing more than sheer luck or happenstance. While many theories abounded, the number of variables made it difficult to get to the very root of the issue. Failures were often attributed to the wrong party, such as blaming the contractor rather than the designer.
Ultimately, designers and contractors figured out that if they took certain steps, their building would almost certainly be a success. Other decisions seemed to lead unequivocally to failure. But though they knew that one step typically led to another, they weren't sure why. In the absence of any building science knowledge, they could only follow observable patterns.
The fundamental problem rested in the fact that building scientists (who understand moisture migration) and building owners, architects, and product manufacturers (who care mostly about outward appearance) didn't collaborate throughout the construction process. Building scientists ask questions like "What is the likelihood of failure if these design plans are implemented as is?" Design and construction teams, on the other hand, think primarily about motif, cost, speed, and accreditation.
Once the two camps got together and compared notes, cause and effect began to make more sense. The predictability in moisture is staggering.
To be continued…
Author J. David Odom is a Vice President and Senior Building Forensics Consultant with Liberty Building Forensics Group. He has managed some of the largest and most complex mold and moisture problems in the country, including the $60M construction defect claim at the Hilton Hawaiian Village in Honolulu and the $20M claim at the Martin County courthouse. He has also managed over 500 projects for the Walt Disney Corporation dating back to 1982 that have included technical issues related to corrosion, moisture, and design & construction defect-related problems. He has published numerous manuals and technical articles, including a monograph on moisture and mold for the National Council of Architectural Registration Boards (NCARB). For more information, contact J. David Odom at d.odom@libertybuilding.com.