This is the nineteenth and final post in a series by J. David Odom (ASHRAE), Richard Scott (AIA/NCARB/LEED AP), and George H. DuBose (CGC). It was first published as a mini-monograph for NCARB (National Council of Architectural Registration Boards).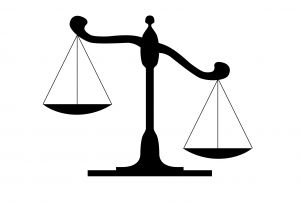 To summarize our recommendations, we believe that the following should occur in an effort to enhance green designs:
A technical peer review of the design should be implemented that attempts to predict the building performance with the new materials and products. At a minimum this review would focus on the HVAC and building envelope systems that are most exposed to moisture-related failures. This should provide a more climatologically and regionally accurate green design.
The design team must be confident that they have incorporated the institutional knowledge already known in the fields of humidity control, waterproofing, and building envelope performance. Processes that have already lost favor in the indoor environment field, such as "building flush out," should not now be incorporated into green construction as "best practices". These processes have historically shown little benefit and have demonstrated high cost, high risk, or both.
The acceptance of new products with specific "green" benefits should be especially scrutinized. Our experience is that gaining performance in one area often means sacrificing performance in another area. If the area where performance is sacrificed is a critical parameter (such as the water absorption qualities of wall insulation), then the risk may be too great, no matter what the benefit is. We are not sure if it's realistic for a design team to make all of these required assessments, but without it, building failure seems more probable.
As Fortune magazine once stated: "If mind-boggling chance is the only constant, focusing on the avoidance of major blunders yields better results than the single-minded pursuit of the big win."
J. David Odom is a Vice President and Senior Building Forensics Consultant with Liberty Building Forensics Group. He has managed some of the largest and most complex mold and moisture problems in the country, including the $60M construction defect claim at the Hilton Hawaiian Village in Honolulu and the $20M claim at the Martin County courthouse. He has also managed over 500 projects for the Walt Disney Corporation dating back to 1982 that have included technical issues related to corrosion, moisture, and design & construction defect-related problems. He has published numerous manuals and technical articles, including a monograph on moisture and mold for the National Council of Architectural Registration Boards (NCARB). For more information, contact J. David Odom at d.odom@libertybuilding.com.
With over 35 years of experience, Richard S. Scott is an expert in the areas of architecture, interior design, and building forensics, with a focus on moisture-related building problems. He is certified by both the American Institute of Architects/AIA Florida and the National Council of Architectural Registration Boards (NCARB). He has published over 30 articles, and has lectured or presented at nearly 40 seminars or events. Mr. Scott has developed various training courses, including a 16-hour IAQ training course for NASA and an 8-hour water intrusion prevention training course for the Naval Facilities Engineering Command (NAVFAC). He can be reached at r.scott@libertybuilding.com.
George H. DuBose, CGC is a certified Florida General Contractor and Vice President with Liberty Building Forensics Group, a firm specializing in moisture intrusion, mold problems, litigation support/buildings forensics, problem-avoidance peer reviews, commissioning, and implementation of green buildings. He has authored numerous articles and co-authored three manuals on moisture-related indoor air quality (IAQ) problems and building commissioning. He has diagnosed and solved hundreds of moisture and mold related building problems worldwide. DuBose can be contacted at g.dubose@libertybuilding.com.