This is part 1 of 2.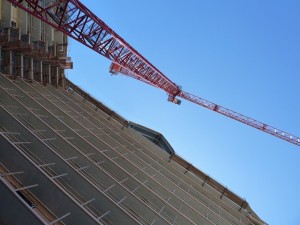 After seeing numerous high-level examples of building failures due to air barrier defects, Florida-based Liberty Building Forensics Group (LBFG) is warning that air barrier goals set by architects aren't always achievable by contractors and can even lead to disaster.
Building moisture that leads to water damage and mold is supposed to be kept out by air barriers. However, accurate knowledge of how they function and how they can be built varies widely in the industry.
Additionally, architects often find it difficult to translate air barrier performance criteria into concrete design details, while contractors find it even more challenging to translate them into the construction itself.
Contractors don't know if they've met the design leakage criteria until the end of a project, since whole building air barrier testing can only be performed after a building is completed. By then, it is difficult to locate leak sites, and removal of completed construction is required to fix the problem.
To be continued…