This is the eighth post in a series by J. David Odom (ASHRAE), Richard Scott (AIA/NCARB/LEED AP), and George H. DuBose (CGC). It was first published as a mini-monograph for NCARB (National Council of Architectural Registration Boards).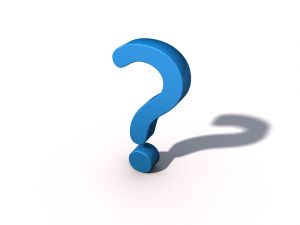 Intent of these 14 Materials & Resources Credits: Reuse of existing building components, the management of construction waste, materials reuse, amount of recycled content, the use of regional materials, the use of rapidly renewable materials, and the use of certified wood.
New green materials can often meet requirements in several LEED credits. For example, organic-based insulation materials can satisfy LEED Materials & Resource Credit 6 as a rapidly renewable material, Energy & Atmosphere Prerequisite 2  and Credit 1 for energy performance, and Indoor Environmental Quality Credit 4.1 for low-emitting materials. Many new materials and concepts can also fall under the Innovation and Design Process credit requirements for developing new solutions, employing new technologies, or realizing exemplary performance.
We believe that it is reasonable to assume that if we are relatively unfamiliar with a new material's individual performance, then we probably know even less about the material's interaction with other adjacent compounds. Our ignorance about the performance of new materials should not be disregarded because the manufacturer of these materials assures us that the product is appropriate for LEED-certified buildings. The recognition of additional risk in the use of innovative products (especially in the envelope and HVAC systems) by the development team should demand a higher degree of rigor in the evaluation of these products.
As previously mentioned, the interaction between the HVAC system and the envelope creates an unusually high risk area. The impact of this condition is that any deficiency in either system can cause dramatic building-wide moisture problems.
To be continued…
J. David Odom is a Vice President and Senior Building Forensics Consultant with Liberty Building Forensics Group. He has managed some of the largest and most complex mold and moisture problems in the country, including the $60M construction defect claim at the Hilton Hawaiian Village in Honolulu and the $20M claim at the Martin County courthouse. He has also managed over 500 projects for the Walt Disney Corporation dating back to 1982 that have included technical issues related to corrosion, moisture, and design & construction defect-related problems. He has published numerous manuals and technical articles, including a monograph on moisture and mold for the National Council of Architectural Registration Boards (NCARB). For more information, contact J. David Odom at d.odom@libertybuilding.com.
With over 35 years of experience, Richard S. Scott is an expert in the areas of architecture, interior design, and building forensics, with a focus on moisture-related building problems. He is certified by both the American Institute of Architects/AIA Florida and the National Council of Architectural Registration Boards (NCARB). He has published over 30 articles, and has lectured or presented at nearly 40 seminars or events. Mr. Scott has developed various training courses, including a 16-hour IAQ training course for NASA and an 8-hour water intrusion prevention training course for the Naval Facilities Engineering Command (NAVFAC). He can be reached at r.scott@libertybuilding.com.
George H. DuBose, CGC is a certified Florida General Contractor and Vice President with Liberty Building Forensics Group, a firm specializing in moisture intrusion, mold problems, litigation support/buildings forensics, problem-avoidance peer reviews, commissioning, and implementation of green buildings. He has authored numerous articles and co-authored three manuals on moisture-related indoor air quality (IAQ) problems and building commissioning. He has diagnosed and solved hundreds of moisture and mold related building problems worldwide. DuBose can be contacted at g.dubose@libertybuilding.com.