This is part 2 of 2.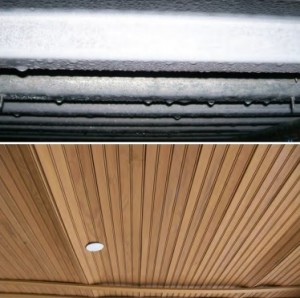 LBFG recently worked with a midwestern medical facility experiencing buildup of frost and ice in above-ceiling spaces and clerestories during winter months two years after construction. The frost/ice eventually melted, causing damage and leaking into occupied rooms below.
LBFG discovered the causes to be an improperly designed air barrier system, improperly operating humidifiers set so high as to cause excess humidity, and exfiltration of humid interior air through HVAC-induced building pressurization.
Properly operating the humidifiers solved the frost/ice problem without having to disrupt facility operations or sacrifice occupant comfort by replacing the air barrier or changing pressurization. Wireless, internet-accessible data loggers were left in place to allow the owner to continue monitoring.
LBFG's experience includes over 30 years of successfully assisting the Disney Corporation in completing over 500 highly complex construction projects worldwide; as well as successfully resolving the largest moisture/mold problem in the last 20 years and recovering $60MM+ in repair costs for the Hilton Hawaiian Village.