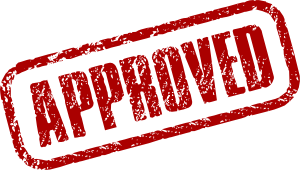 It's official – the controversial LEED v4, after three years and six public comment periods, has finally been adopted by the United States Green Building Council (USGBC).
Despite quite a bit of resistance and discussion along the way, the new standard was actually approved in June 2013 by a landslide, with 86% of the voting body choosing to pass it.
So, what's new in this version, you may be wondering? For the most part, it adds additional requirements for measurement and verification of building performance. Those who have been in an uproar are primarily representatives of large chemical manufacturers and lumber interests. Interestingly, these related new credits are not required for LEED certification but are merely optional.
Here are a few quotes from reporter Tristan Roberts of LEEDUser that elaborate upon the matter:
"Despite the strong ballot results, all is not clear sailing for LEED. Many of those ballot comments focused on the Materials and Resources (MR) section of LEED v4, which even supporters of LEED regard as a tangled web of options, some of which aren't well defined, and whose credits for disclosure and optimization of product ingredients have made LEED a focus of attack by the chemical industry, allying it with timber interests against LEED."

"In response to concerns about the changes in LEED v4 being too abrupt, USGBC announced last year that it would ease into LEED v4, with project teams allowed to register for either LEED v4 or LEED 2009 until June 1, 2015, after which only LEED v4 will remain open. (Projects registered under LEED 2009 will be allowed to complete the certification process under that system as long as they do so before it 'sunsets,' which could happen as late as 2021, according to precedents.) But if announcements like USGBC's offer of free certification for the first Platinum LEED v4 projects are any indication, it will try to attract projects to the new system with financial incentives, ease of use, and prestige."

"On the usability issue, USGBC points to the 100 LEED projects that are beta-testing LEED v4 as evidence that it can be done. Commissioning seemed like a foreign concept 10 years ago, but LEED pioneers will again help make new LEED concepts more routine…."

"The chemical industry may be a tougher sell. The Vinyl Institute, which represents North American manufacturers of PVC resin, said in an email to LEEDuser, 'LEED v4's material resource section will fail to live up to its goal and can actually lead architects and designers to make bad decisions in order to secure credits so they can market their buildings.' Asked to elaborate, Allen Blakey, vice president of industry and government affairs, told LEEDuser that 'The disclosure and optimization credit is a poor attempt to rush the future' and should be scrapped."
What are your thoughts on the matter? Have you read up on the new standard during its development phase? Do you think the changes reflect improvements to the system, or is the USGBC just getting itself into more LEED hot water?
Read more about this topic on LEEDUser.